Acron Plumber & Drain Cleaning
Dallas Toilet Repair can help you with your sewer drain cleaning if your pipes are not draining properly leaving causing waste water to back up into the house. Do you have a clogged drain that needs to be checked for blockages? If you do our plumbers can quickly find out what is wrong and help you fix it. Not only do they have better tools than your home plunger, but they have the skills needed to provide you with the solutions you need to clear your drains.
Water Heater Installation, Setup, And Repair Services
If you have a drain pipe that is broken you may not know it since it may be under the house in your foundation. But we have highly sophisticated equipment such as sewer camera that we can use to see inside the pipes. If we find a pipe that is broken, we can dig the foundation to replace it.
We can help you unclog drain pipes quickly because of our equipment which are able to reach deep in your pipes to clear whatever is blocking your sewage. We can shred blockages to allow waste to flow as well.
Our Plumbers Can Fix Your Heaters For An Affordable Price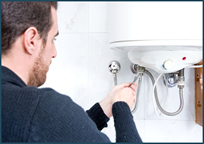 Is your toilet clogged and you are unable to unclog it? You may not realize that one of the reasons that you have this problem is a broken pipe. We can use our sewer camera to see what is going on in your sewer lines if we can't clear the drains. If you have a broken pipe, we can replace it for you. Any time that you need toilet repair, we are here to help you and can respond quickly to assist you. if you need help unclogging a toilet let us know and we will come to your aid quickly and without delays.